Toonbots -- Web Comics Awareness Day 2002
[ back to toonbots ]
So, last night my ISP decided to go belly up again on dialup. Today they're still serving telnet on the PPP server, which isn't going to get anybody very far. Yeah, I called tech support and left the usual message. Then I went and signed up at a better ISP. Cheaper, too. So ... better late than never, I guess; here's the WCA2002 ep for Toonbots.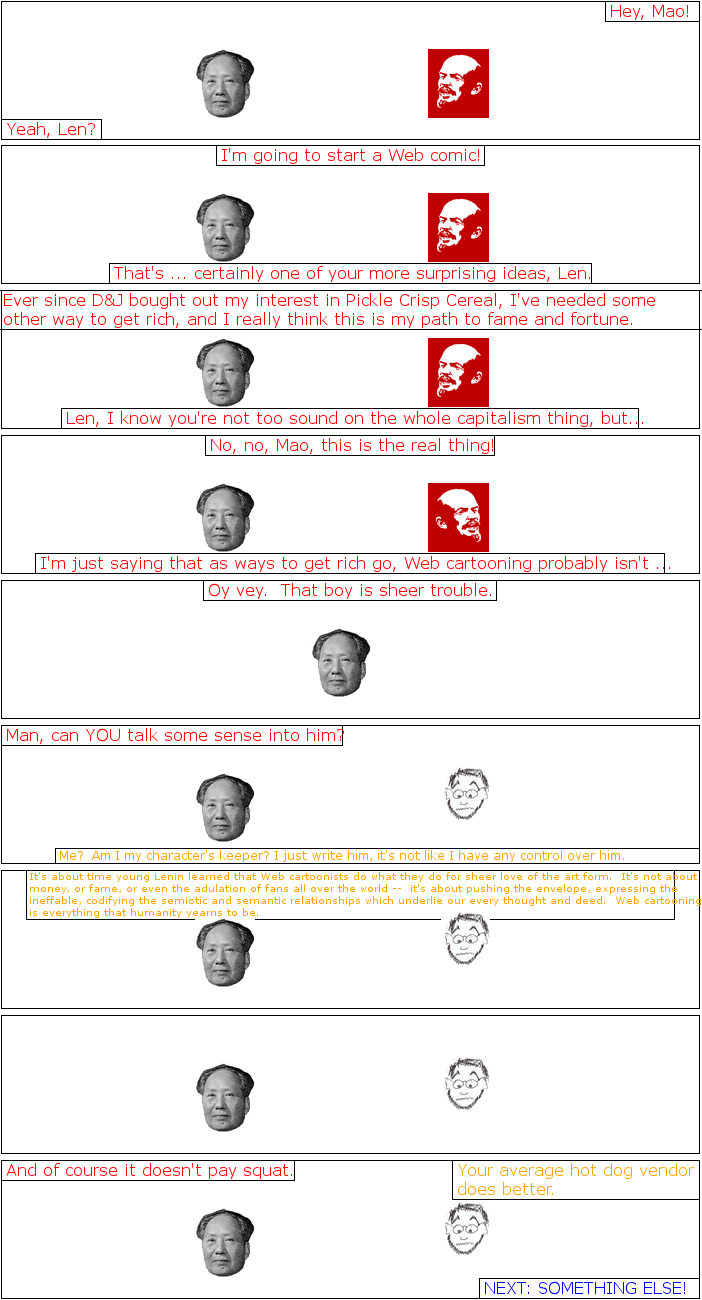 Copyright \051 1998, 1999, 20 00 Vivtek. All Rights Reserved. Read the disclaimer. a>
Read our privacy statement, too, if you are concerned.
Vivtek is physically at 1029 South Dunn Str eet, Bloomington, IN 47401.
Fax: (603)452-9593 courtesy of < a href=/linkout/www.efax.com>efax.com.
Problems? Try webmaster@vivtek.com or our answer page.