This is the house I bought today
(unresolved tag blogline)
---
Remember how BoingBoing had that post a little while back about how the housing market in Detroit and Indianapolis had collapsed to the point where you could get a nice little house for a few thousand dollars?
Well, I had already been looking at the Indiana market when that post was posted, and after letting two possibles slip through my fingers, on Thursday I found the right one, in Richmond, Indiana. Here's the picture I got from Mr. Google: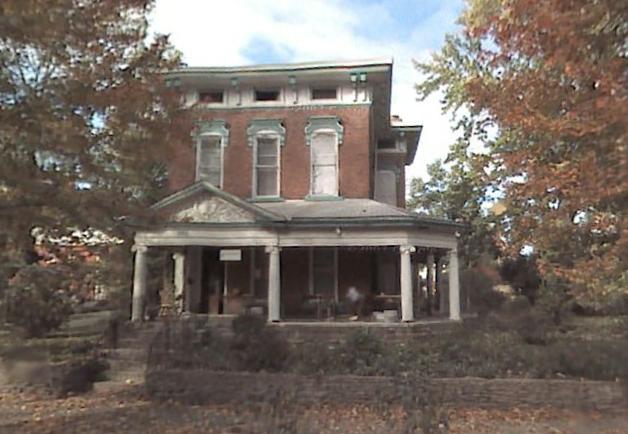 It's brick, which is good for people like us who do irresponsible things like going to Europe for a summer (we lost a house to mold that way once, I kid you not -- Indiana summers are not to be trifled with). It was built in 1890, meaning it's survived a lot already. It has a new roof. It has the original built-in cabinetry, something I've always really liked in nineteenth-century small-town Indiana homes.
It's got four bedrooms, two full baths, and what the tax records describe as two formal dining rooms. A total of 12 finished rooms, about 2.5 times the space we're in now. Oh, and a 20x40-foot "storage shed" in back, built in 1920, something I'm assuming will turn out to be a barn.
The seller accepted my offer today.
$8000. Right. That's eight thousand dollars, for a perfectly good house with a new(ish) roof. My previous best bet (which I waffled too long to get) sold for $10,000, also a brick house of about that vintage. This one's better.
I'm currently enjoying the silver lining of this whole economy thing, but ... this is a little scary.
Update, 2009-03-10: oh dear Lord, I just thought to look at the aerial photography from Microsoft (Google street view didn't go down C Avenue to the house's south). It is a freaking battleship of a house. I really am going to heat it with steam and install a lightning tower.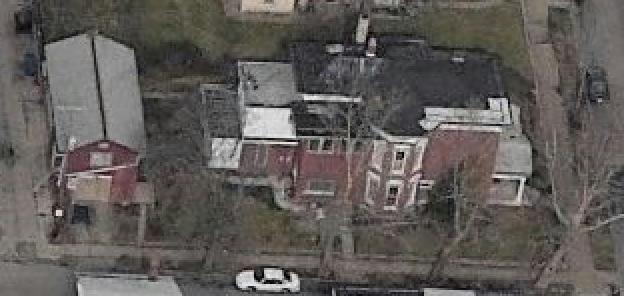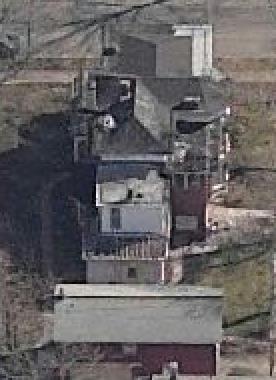 Note the "storage shed" in the back. It's 20x40, has a garage door on the south, and appears to me to be a two-story barn. Good God almighty, what have I just bought?